The Donate Button: Your Fundraising Superpower
In the last few years, there has been a shift in where and how donors prefer to give. For decades, most donors wanted to hear about your mission via print media sent by snail mail, and they wanted to support nonprofit organizations with checks, also sent by snail mail.
Not exactly the most efficient way to do it these days, which is why donors increasingly prefer to learn and give online.
In fact, this study found that 54% of donors prefer to give online, and revenue from online sources grew by 23% in 2019, compared to 15% the year before. So if you're not doing everything you can to accommodate online giving, you're missing out.
You surely have a website, perhaps an email program, and likely social media channels. But have you really done all you can to tie your digital assets together into a comprehensive fundraising strategy?
In order to ensure that donors are finding your message and being funneled directly to your donation page, you need the one thing that works in lots of different places, meets donors wherever they are, and efficiently guides them toward giving: the donate button.
The donate button is a consistent, recognizable way to ask potential donors for a gift. It's the simplest call to action you can put out onto the web, and without it, it's going to be pretty hard for your audience to find your donation page, which means no soup for you! So it's in your best interest to put your donation button in as many places as possible. Let's take a look at some best practices.
Introducing: Donation Summaries
Using Keela, you can now send donors summaries of their contributions over a specific period all at once.
Donation Summaries (often referred to as End of Year Summaries), are a beautiful table of donation information that you can slip right into Keela's email marketing tool. These tables will automatically update themselves with your contacts' donation totals for a specific time period (the year, the month, the quarter) and populate that right into the email.
Donation Button Best Practices
Adding a donate button is easy compared to a lot of tasks you've already accomplished, like setting up a nonprofit or building a website. But there are a few things you should do to make sure you're getting the most out of your efforts.
Simple, clear design – Make your donate button high contrast and easy to read while avoiding complicated images or graphics. For example, if your website is substantially blue, don't go with a blue button. Choose design elements that stand out and are immediately recognizable.
Mobile responsive – Online traffic is increasingly happening on mobile devices, so make sure your button looks as good on your phone as it does on your laptop.
Prominent location – Don't bury your donate in the footer of your website or at the bottom of an email. Put it somewhere obvious where everyone will see it early in their interaction with your channel.
Call to Action – A donate button that simply says DONATE or GIVE may be just what you need to get the job done, but it may also be advantageous to experiment with different CTAs. Use active language (help, change, act) and urgency (now or today) to connect with potential donors emotionally and encourage them to click – CHANGE THE WORLD NOW.
If you need a refresher on how to accept donations on your website, this Keela article is a great place to start. And, if you're planning on spreading your donate button far and wide, it might be a good idea to make sure your donation page is optimized.
Where to Put Your Donate Button
First and foremost, make sure you have a donate button on your website. This is obvious, right? Put it upfront on your homepage, in a (tasteful) pop-up, in blog posts, in the footer, and anywhere else it makes sense to ask visitors to make a donation.
But beyond a homegrown button, there are several options for services that can help you get a donate button in front of more faces in different places away from your website.
Email Donate Button
One of the best ways to maximize the effectiveness of your email program is to use a software tool like Keela. Keela's email module not only makes it easy to send high-quality email, it also streamlines the process of adding a donate button to your emails. Here's what you need to do.
Step 1: Compose an email that fits with your program messaging, branding, and usual formatting.
Step 2: When you've reached the point in your email where you would normally make a solicitation for donations, make your ask boldly. Get right to the point.
Step 3: Add a donate button with a snappy CTA immediately following your ask. Keela provides an easy to use button tool that lets you choose the look of your button, add text, and link it directly to your website's donation page.
The email builder in Keela also offers a bunch of other handy tools that will have the donations rolling in no time. And if you need to brush up on actually writing a marketing email (the very best part!) check out this post.
Facebook Donate Button
With billions of users and no sign of slowing down, Facebook is one of the largest audiences you can access, making it the perfect place for a donate button. Fundraising on Facebook is very common these days, so not only are many people used to seeing donate buttons in various types of content (posts, videos, ads, etc.), some people use Facebook as their main source of nonprofit information, so it's a pretty short jump to actually making a donation.
Fortunately, Facebook has done an amazingly good job of explaining how to set up a donate button in their system. This page outlines the necessary steps, best practices, and eligibility requirements.
Instagram Donate Button
Even though it is owned by Facebook, Instagram offers a somewhat different audience and a substantially different content experience, making it worthwhile to target with your fundraising efforts. Instagram offers two tools to raise money:
Donation Sticker – this is similar to a donation button but it is reserved for Instagram Stories. The donation sticker can also be used by your supporters to fundraise on your behalf.
Donation Button – this tool can be used by Instagram Business Accounts to raise funds directly for your organization.
Instagram has created a similarly excellent how-to page that explains how to use your account to fundraise, best practices, eligibility, and some helpful tools.
Google Donate Button
What if you could funnel users from their search results directly to your donation page, skipping your website altogether? You can, with the help of Google.
Google for Nonprofits lets you add a donate button that appears in search results, so people can give to you right away. The best way to get started is to register with Google as a nonprofit. From there, you'll be able to add a donate button as well as access a helpful suite of tools for your organization.
YouTube Donate Button
Youtube is another great place where there are millions and millions of users who are already engaged with what they are watching. By making compelling video content and adding a donate button (they call it a donation card), you are likely to capture donations from users who might not have found out about your organization via other means. Video does a great job of connecting with viewers on an emotional level, so don't hesitate to create content that makes people laugh, cry, or jump for joy.
Start by having a look at these instructions to make sure your organization is eligible (YouTube is owned by Google, so if you are already registered with Google for Nonprofits, you're probably all ready to go).
Twitch Donate Button
As video games continue to gobble up media market share, button mashers are commanding a lot of attention from people who could be donors, if only there were some way to reach them. Don't despair, thanks to Twitch, there is.
Twitch is a video game streaming service that lets an audience watch people play video games. And while that might not sound like fun to you, it's definitely fun for the 15 million or more daily users on the site. Twitch has made it easy to add a donate button to Twitch channels so that streamers who believe in your cause can raise money on your behalf (or you can do it yourself; I hope you like MOBAs). You can also check out this post for more Twitch fundraising ideas.
GuideStar
GuideStar is a third-party information service that connects nonprofits with potential donors and grants. Finding donors through GuideStar has a high likelihood of success since people using the service tend to be ready to give, they are just doing their due diligence to ensure their money is going to good use.
Nonprofit organizations on GuideStar have the option of filling out a profile with their information, including a donate button. For users browsing GuideStar, having a donate button right on your profile makes the transaction easier and faster than having them navigate your website to find where to donate.
Get started by creating an account at GuideStar. The service also gives you the option to use their seal on your own website, which lends a degree of credibility to your organization, potentially motivating users to give.
GoFundMe
The service made famous by attempts to crowdfund laser tattoo removal, the State of Alabama, and around-the-world spiritual healing trips decided to go legit and offer a surprisingly useful service just for charities. If you don't already have online donation processing set up, this is a quick way to get going, since GoFundMe lets you use their donation button directly on your website (for a fee, naturally); you also get some data reporting for your trouble and automated tax receipts.
Head over to GoFundMe Charity to get started.
If you're not sure what color, placement, or CTA is going to work best for your audience, it's a good idea to A/B test it. This post on A/B testing for email outlines a lot of the principles that you'll need to understand, then it's just a matter of trying a green button, a red button, a purple button, a…
Want more tips for fundraising online and growing your nonprofit?
Subscribe to our weekly newsletter!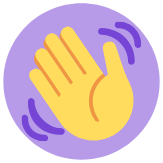 Sign up for our mailing list & get weekly tips, free tools, upcoming events and much more!