5 Strategies For Engaging Donors During Economically Uncertain Times
Keeping donors actively engaged is a key priority for nonprofit organizations of all sizes.
Understanding the appropriate type of outreach and letting donors feel appreciated is essential, especially during economically uncertain times.
Here are 5 effective strategies for keeping donors engaged and providing ongoing support.
1. Communicate Regularly with Donors
It's crucial to communicate with donors at all times, but even more so during uncertain times.
Making sure that you communicate regularly with donors is a good way to keep them informed and show them that you value their contributions. Regular communication allows your donors to know what's going on, including any events that are taking place.
Direct communication is the most effective. As far as possible, try to personalize your communication. The more personalized the contact you have with your donors, the more involved they will feel. Additionally, it will also help to create a more authentic and meaningful relationship with your donors that they will be more likely to want to invest in for the future.
It's worthwhile to create a communication plan. Think about how you can segment your donors so that you can send them customized communications. For example, consider the different style or type of information you might send to individual donors compared to corporate donors. Similarly, consider the age, gender, ethnicity, and location of your donors. Make sure that your communication is relevant to them specifically.
Whenever you communicate with your donors, aim to inform them about the work your organization is doing and the ways in which their contributions are being used as this will help to make donors feel appreciated. Remember to share information about any current or upcoming events you have planned. Above all, offer your donors full transparency to help build trust.
2. Show Donors You Appreciate Their Support
To meaningfully engage your donors and make them want to continue to support your organization, you need to let them know that you appreciate their support.
Even small acts that acknowledge their contributions can go a long way towards increasing donor engagement. Receiving a simple thank you can make a big difference to most donors, so don't hesitate to show them your gratitude for their support.
Take some time to thank your donors for their loyalty and support. You can thank them in a variety of ways. For instance, you could call them directly and thank them. This also allows for some one-to-one conversation and dedicated time, which donors will appreciate.
Alternatively, you could send a personalized letter or card, thanking them for their contributions. Another effective strategy is to send hand-written notes. These allow you to add a personal touch letting donors know that you appreciate their ongoing support. You could also send them a personalized email or even a video message.
Show Your Donors The Gratitude They Deserve
Use these FREE Thank You Letter Templates to let your donors know how much you appreciate their contributions.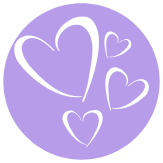 3. Host Virtual Events
Events are a fantastic way to not only recruit new donors, but also to reconnect with existing donors, encouraging them to reengage with your nonprofit organization and its mission. Fundraising events are one of the most common and popular ways to achieve this. However, if you are not able to host a live event, consider creating a virtual fundraising event or a "non-event".
"Create and send out digital invites to your donors and rather than asking them to attend an in-person event, ask them for a gift instead. You can be as creative as you like with these. For instance, ask them to gift you the amount they might have spent on attending the event if it were live, such as the cost of their travel or babysitter fees. Alternatively, you could ask them to gift you the amount they would have donated at the live event. Above all, remember to follow up with a thank you," says Victoria Wallace, a nonprofit blogger at Draftbeyond and Last Minute Writing.
You could also host an online auction, especially if you already have donated items for a postponed or canceled event. Make sure that you take high-quality photos of each item and post them online where donors can see them and make bids.
4. Encourage Small, Regular Donations
During times of economic uncertainty, it's important to acknowledge the challenges that your donors may be facing.
Make sure that you explain the benefit, value, and impact that their contributions are having towards your organization's work and emphasize the importance of their ongoing help and support. Not all donors may be able to continue donating freely, so instead offer them alternative ways to make small, but frequent contributions.
5. Create A Strong Online Presence
Ensuring that you have a strong online presence is crucial. Your website should be easy to navigate and inviting.
"Make sure that your website loads quickly and that it has a clean, clutter-free aesthetic," says John McNamee, a journalist at Writinity and Researchpapersuk. "It should also be responsive, so it can be easily used on any mobile device. Make sure that it contains high-quality content that donors will be interested in, such as a regular blog and updated news. Finally, ensure that donors can donate easily and simply directly via your website."
Similarly, make sure that you are active on social media. Find out which social media platforms your donors use most frequently and make sure that you utilize them to remain in regular contact. Post regularly, including sharing information about the work your organization does and any events you are planning. Share news and stories to help you connect with your donors and ensure that donors can easily donate by including a click to donate button.
During economically uncertain times, donors will be more likely to continue supporting organizations which they feel most connected to. As such, you must maintain frequent communication with your existing donors. Keep them updated with your ongoing work via email, through your website, and via social media channels. Remember to thank them for their continued contributions and support, no matter how small, to help them feel valued and motivated to continue to engage and donate to your organization.
About the author:
Ashley Halsey is a professional writer at Coursework writing services UK and Gumessays.com. She has been involved in numerous projects throughout the country, including working with nonprofits to increase their exposure and outreach. When not writing, Ashley regularly attends business training courses, where she enjoys staying up-to-date with the latest trends. A mother of two children, Ashley enjoys traveling and reading in her spare time.