65 Ideas for Volunteer Appreciation
The end of the year is the perfect time to think about volunteer appreciation and everything they've done for you and the organization over the previous 12 months. Thanking your volunteers is an important step to building lasting relationships. It doesn't matter how you go about thanking them — the important part is that you actually do it.
But it's easier said than done. In this blog, we'll share 65 of our favorite volunteer appreciation ideas to spark your creativity and help grow your community of supporters.
How to show volunteer appreciation
There are tons of ways to show your appreciation and thanks. You can be very minimalist with your effort, or you can go over the top. It's really up to your organization, your capacity, and whether or not your audience would actually enjoy it. When you show your appreciation, it can be as simple as saying thank you, and being clear about why you are appreciative. As long as you are genuine about why you are thankful, and communicate it in a way that you know will be received well, then you are golden. But it can be pretty confusing trying to think of what method to use.
So instead of racking your brain for new ideas to show your volunteers some love, just take some time to read this list that we've put together for you.
The Basics of Volunteer Appreciation
1. Phone calls
Phone calls take a long time, but they are an important step to take to truly show how much you care about a volunteer. Pick up the phone and share a big thank you with the team.
2. Email thank you
Create a special email just for your volunteers. Say thank you, and be very specific about what you are thanking them for.
3. Traditional mail thank you
Try sending some traditional snail mail as a thank you. This requires quite a bit of effort, and effort is always a good way to show how much you care about another individual.
4. Drip campaign about volunteer impact
Try creating an email campaign about the impact that volunteers have in your organization. Send this to your volunteer list over a few weeks. Just make sure you include a thank you message at the end of each one.
5. Letter of reference
Write a letter of reference for your volunteer appreciation efforts. Highlight what the volunteer has worked on, and whether or not they were open or motivated. All of these items will help you create a full reference.
6. In-person visit + thank you
If your team is able to, try visiting with your volunteers in person, and saying thanks face to face. This is a very personal way to say thanks, but it helps to build strong relationships.
7. Get a card signed by everyone
Circulate a thank you card around the office. Make sure everyone signs and shares a small note of thanks. When the volunteer receives this card, they'll feel supported and encouraged. A physical card also lets people know that it passed through someone's hands, and that it's not just an automated message.
8. Send impact reports
Thank your volunteers by telling them a bit more about the impact they are contributing towards. A detailed impact report will validate the time and effort that your volunteers put into your organization.
Want more tips for mobilizing volunteers and growing your nonprofit? Subscribe to our weekly newsletter!
9. Talk to your volunteers
The day-to-day of your nonprofit is busy. That's why you need to intentionally slow things down. You can do this when you talk to your volunteers. Focus on them and have a real conversation with them.
10. Listen to your volunteers
When you talk to your volunteers, make sure you listen to their opinions, concerns and ideas. Feeling heard is an important part of creating a strong relationship. Your volunteers want to have a voice, and you can thank them by giving them platform to use that voice.
Special events for volunteer appreciation
11. Volunteer party
Host a party exclusively for your volunteers. This can be a time for your staff to really get to know the volunteers and spend time showering them with thanks.
12. Roll out the red carpet
Go above and beyond with your volunteer party by truly catering to the volunteers. Roll out a red carpet, get some bubbly, and treat the volunteers like rock-stars. This is a great way to ensure your volunteers feel valued.
13. Family festival
Volunteering is a big deal. Not only are individuals taking time out of their day to help out, they are also taking time away from their families. So invite the whole family for a special event, thanking them every step of the way.
14. Surprise party
Surprise parties are fun. One creative way you can pull one over on your volunteers is to have them come to a routine volunteer opportunity – perhaps helping to serve food at an event. When they arrive, turn the tables and have this event be all about them! Treat them to some great food and company.
15. Seeing a show together
Do you have a local theater? Try partnering with them to get some discounted or free tickets to a play. This is a great gift for volunteers, especially the ones who like a night out.
16. Tickets to a game
Do you have a local sports team? Partner with them for some free tickets and say thank you to your volunteers with a night out taking in some competitive sports.
17. Night out at the movies
Finding time to go to the movies is actually a hard thing to do. But when it's free – it makes it a bit easier! Show your volunteers some love by scoring some free movie passes for them.
18. Car wash
If you've volunteered long enough, you've probably washed a car or two. Have your staff break out the hoses and invite your volunteers down for a car wash, on the house!
Food Related Volunteer Appreciation Ideas
19. Potluck
A good old fashioned potluck is a great way to bring together your volunteers in a family setting. Have your staff contribute items to the potluck and take the evening to really get to know your volunteers and the work they do with your organization.
20. Candy-grams
Do your volunteers have a sweet tooth? Grab some candy in bulk and some goodies to your volunteers with personalized notes.
21. Take them out for coffee
Coffee lovers are everywhere. Treat your volunteers to some coffee, and take some time to chat with them. It's important to talk about how much you appreciate their work and everything they have been doing for your organization.
22. Take them out for breakfast
Have some early birds on your volunteer roster? Treat the team to some breakfast and thank them over a morning meal.
23. Take them out for lunch
Have more time on your hands? Treat your volunteers to a lunch. This gives you a lot of time to chat with your volunteer. This should be reserved for nonprofits who have a bit more capacity. But volunteers would really appreciate this.
24. Take them out for a volunteer appreciation dinner
Taking a volunteer out for dinner really shows a volunteer how much you appreciate them. Dinner is typically a bit more expensive, and takes place outside of normal work hours. Try reserving these dinners for more senior volunteers, and those you are hoping to retain long-term.
25. Take them out for dessert
If it's a bit hot outside, why not take your volunteers out for dessert? Some ice cream after a long shift of volunteer work could be the perfect way to say thank you.
26. Bake a Cake
Does your team have anyone that loves to bake? Try baking a cake for volunteers and write a special message on top. Invite your volunteers into the office to take a slice!
27. Cookie-grams
Try baking some cookies for your volunteers, and then sending them out with special notes attached. You can even put their names on the cookies with icing.
28. Baked goodies from staff
Bake sales are always fun. Get your staff together to bake some treats, and then hand them out to your volunteers as a simple thank you. It's an easy event to put together, and can be pretty effective as well.
29. Cookout/BBQ
Break out the grill! Buy some hot dogs and burgers and barbecue up some food for your volunteers. Make sure your volunteers know about the barbecue and the free food – and be sure to thank each person while they are there.
Social Media
30. Tweet about your volunteers
Use your organization's Twitter account to shout out your volunteers for their work. Use pictures, and be sure to tag your volunteer in the tweet as well. Get your staff to like and retweet that message as well.
31. Create stories on Instagram and Facebook about your volunteers and the impact they make
Use the "Stories" feature on Instagram and Facebook to get creative about the impact that volunteers make on your organization. You can showcase particular volunteers or have some "behind the scenes" action to show everyone how the magic happens.
32. LinkedIn Endorsements
More and more, individuals are creating full LinkedIn profiles, and this includes the volunteers at your organizations. One of the best ways to stand out on LinkedIn is to have endorsements. Take some time to write glowing endorsements for your volunteers, and encourage your staff to do the same.
33. Write a blog post about volunteer appreciation
Does your organization have a blog? Write a full story about your volunteers and even highlight individual volunteers for their contributions to the organization. This will also be a great piece of content for others to refer to when promoting volunteering for your organization in the future.
Want more tips for mobilizing volunteers and growing your nonprofit? Subscribe to our weekly newsletter!
34. Write a Facebook post on your page to highlight volunteers
Take advantage of your organization's Facebook page to write posts about your volunteers. These will have a bit more of an "official" feel to them, since they are being sent out by the organization, and not just an individual who works there.
35. Create a Snapchat story with custom filters
Snapchat has a cool feature that enables anyone to create their own filter. You can create one of these filters and then showcase your top volunteers in a story.
Getting Creative with your Volunteer Appreciation
36. Video from Executive Director
Have your Executive Director record a special thank you for your volunteers. Feel free to distribute the video on social media and through email. This is a great way to add a personal touch to your thank you – especially when trying to communicate with large numbers of volunteers.
37. Create a "VIP" parking spot for your volunteers
Have you ever gotten stuck with a far parking spot? It is a bit of a deflating feeling. A creative way to thank your volunteers is by giving them prime VIP treatment with a special parking spot reserved just for them.
38. Have a seat at your board to represent the volunteer voice
Your board is an important part of your nonprofit and your work. To show how much you value your volunteers, why not try giving them a voice at your Board. Try having a seat at the table to represent the volunteer voice.
39. Name or dedicate places in your office or community to volunteers
Is there a volunteer that you want to go above and beyond for? Try dedicating a space to them. Ideally, this space is an important space where impact work is being done. This will make your volunteers feel special, and forever a part of your work! It's a great volunteer appreciation tool.
40. Have program participants film a thank you message
Having your team say thank you is important – but having program participants say thank you can be impactful. This will help to put in context, all of the work the volunteers are doing. If it's possible, try to incorporate this into your volunteer appreciation strategy.
41. Write a song thanking your volunteers
Does your team have any musicians? Try composing a song with fun lyrics to recognize your volunteers. Have fun with it, and be silly – just be genuine when it comes to your thank you. You can even film the song and send the video out to all of your volunteers, so they can watch it whenever they want.
42. Service auction
This is a classic fundraiser. Have members of your staff put up different services for auction, and have them up for grabs on a first-come-first serve basis for your volunteers. This is a fun twist, and can give your volunteer a gift that they really need.
43. Virtual hugs and applause
It's hard to get in front of every volunteer – but you might be able to do it with technology. Film your team hugging a camera or clapping and send virtual hugs and applause to all of your volunteers. It may feel silly, but it's these small bits of effort that surprise volunteers and make them feel special.
44. Make a pledge in a volunteer's name
Is there a big capital campaign your team is working towards? A great way to say thank you to a volunteer and really make them feel like they are part of the impact is to make a pledge to the campaign in their name. If you have the capacity to do this (and we know that not every nonprofit will), this can really show a volunteer that you appreciate them.
45. Get volunteers in front of the camera and media.
Share the spotlight and make your volunteers the star of the show. If you are talking to the media about certain events, bring your volunteers along and let the media interview them. This is a great way to build their own profile.
46. Use Puns
Puns can be cringe-inducing at times. But, if you have the right audience and the right tone, it can actually hit the ball out of the park! Things like "We donut know what we would do without you" or "We love you a latte " could be fun places to start your brainstorm for special gifts. Here is a list of 32 volunteer gifts with puns.
47. Create a slideshow or photo-book
Do you have pictures from your volunteer's time with you? You can use this as an opportunity to bring all of those together and flex your creative muscles a bit. Showcase the highlights of your volunteer's impact and share this slideshow or photo-book with them. It would be a heart-felt show of appreciation for your volunteer.
Giving Gifts for Volunteer Appreciation
48. Volunteer Appreciation through SWAG
SWAG (acronym for Stuff We All Get ) items are often coveted by people outside of the organization. Create some items that are exclusive for your volunteers and hand them out as a thank you. It will also make them feel special because of the exclusivity.
49. Special name tags
Most of the time, volunteers don't have name tags. If they're lucky, they get a sticker or a lanyard. One way you can really make someone feel appreciated is by making them feel like a part of the team. Try ordering some special name tags, branding with your organization logo.
50. Visa or Mastercard Gift Cards
A gift card is a great gift for your volunteer, because it enables them to spend on things that they need the most, instead of leaving you and your team to decide for them.
51. Flowers or plants
Flowers are always a nice touch as a thank you gift. Look for something that is potted and easy to transport. This will make for an easy gift to hand out.
52. Time with the Executive Director
Try giving away a lunch or a meeting with your ED as a way to show your volunteer appreciation. Individuals usually love networking opportunities but struggle finding the time to do it. As a thank you to your volunteers, get them some face time with your team leaders.
53. Gift basket
A good gift basket is a wonderful want to show your volunteer appreciation. There are tons of goodies that you can pack into the basket, and you can customize them to make sure that they fit with your volunteer and organization. Keep everything on brand!
54. Baking set
One of the staples in fundraising and volunteering is the bake sale. Celebrate that with a gift of some baking materials. You can package these together and ignite a new passion for food within your volunteers.
55. A round of golf
Do you have any golf lovers in your volunteer base? See if you can partner with a local golf course to give away a free round of golf, especially for your volunteer. Even if they are not avid golfers, this could be a fun learning opportunity as a show of appreciation.
56. A few games of bowling
Hit the lanes and give your volunteers a few free games at the local bowling alley. This is a great activity to break up the routine, and it offers a great opportunity for your volunteers to do something together.
Awards and Recognition
57. Create special awards
Recognize your volunteers for their amazing contributions. But try to be specific about it. Was there someone who put in the most volunteer hours? Did you notice a volunteer that had a great attitude? Was there someone who constantly went above and beyond? Create awards, with certificates and present them to your volunteers. This form of volunteer appreciation is easy to do, and worth the effort.
58. Recognize volunteers at an existing event
Use one of your bigger events to also recognize volunteers. This public acknowledgement and recognition will go a long way in showing your appreciation.
59. Nominate volunteer for municipal, regional or national awards
There are often municipal, regional or national awards that celebrate volunteers. Seek these out, and if you have a volunteer that fits the criteria, put in the time and effort to fill out an application for them. Receiving one of these awards is a great form of volunteer appreciation.
60. Take time to recognize length of service
Celebrate volunteer anniversary through a years of service award. You can get a special gift or token to represent each year of service. The longer they have served, the bigger the gift!
61. Annual report recognition
One of the ways you can show your volunteer appreciation is through your annual report. Take a page to thank your volunteers for the work that they've done. If you have the room, why not even publish their names to really give them some importance.
62. Internal challenge
It is very likely that your team members have worked with volunteers throughout their time at your organization. Try challenging each of your coworkers to recognize at least one volunteer for their work. This will get the entire company engaged and might even touch on some of the volunteers that you might have missed.
63. Create an annual volunteer award
When you create volunteer awards, try to make them something you can measure year over year. This can create a bit of competition, and an even greater sense of fulfillment when you recognize a donor for their hard work. You can even award them at an annual ceremony with members of your organization in attendance.
64. Take out an ad for volunteer appreciation
If you have a good relationship with your local paper, see if you can take out an ad to thank your volunteers for their work. When the story gets published, send this to your volunteers and make sure they feel acknowledged. This can turn into a great highlight for volunteers and their time with your organization.
65. Board recognition
Invite your volunteers to a board meeting and have your board members extend their congratulations in person. This can be a great way to show the impact of volunteering and to let your volunteers know that everyone in the organization is appreciative of their work. This is a great engagement piece on many levels.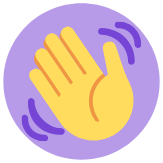 Sign up for our mailing list & get weekly tips, free tools, upcoming events and much more!