10 Best Project Management Software for Nonprofits
Successful, well-planned fundraising campaigns are the lifeblood of nonprofits. But with so much on the line, relying on spreadsheets to manage long-term campaigns or events just won't cut it.
Nonprofit project management software can help you organize resources, distill large projects into actionable tasks, and execute projects with ease and efficiency. But before making the transition, you need to identify the best project management software to meet your needs and budget.
Why Nonprofits Need Project Management Software
Projects require, well, project management. In fact, not implementing effective project management can be disastrous for nonprofits.

The Project Management Institute found that only 16% of nonprofit projects are completed successfully. Nonprofits consider about half (53%) of their projects to be particularly challenging, resulting in late completions, going over budget, or not achieving the desired outcome. Meanwhile, one in three (31%) nonprofit projects are canceled altogether.

With the increasing focus on nonprofit accountability and transparency through proper monitoring and evaluation, these percentages look bleak. Failed projects are demoralizing for staff and volunteers, disheartening for the communities they were intended to serve, and can significantly decrease public trust in an organization.

On top of that, project inefficiencies waste donors' money. And considering that almost 50% of U.S. nonprofits run on less than a month's cash reserves — that is money that no nonprofit can afford to waste. As devastating as this is for a sector of passionate, empathetic, knowledgeable (and overly caffeinated) individuals, the good news is that there is another way.

With the right nonprofit project management software, you can organize your tasks, track your progress, and guarantee accountability and transparency in the workplace.
Evaluate Your Nonprofit's Performance with this FREE SWOT Analysis Template
With this template, you can get assess your nonprofit team's strengths and discover opportunities for sustained growth and success.
The Best Project Management Solutions for Nonprofits
At Keela, we know that using project management software is one of the most cost-effective, time-efficient, and logical ways to reduce project waste. And it doesn't need to be massively complicated. So, to help your nonprofit work smarter, we compiled a list of the ten best project management software.
1. Keela
Designed specifically for nonprofits, Keela is a Smart Management Software with intelligent tools for Customer Relationship Management (CRM), email communication, fundraising, data analytics, and administrative management. With Keela's project management tool, you can keep track of your organization's projects and tasks all in one place.

Our nonprofit management software allows you to quickly and efficiently track progress, and deadlines and organize your tasks based on priority. We designed our software with a focus on simplicity, efficiency, and convenience so you can manage short-term tasks or more complex, multi-step projects such as grant applications, generating reports, or planning events.

Keela integrates with a host of applications, from Google Calendar and Gmail to Eventbrite and Mailchimp. These integrations allow you to track your interactions and easily share your progress with your team.
How much is Keela for Nonprofits?
Keela's project management tool is free with your regular Keela subscription, starting from $49 USD, $54 CAD, or $54 AUD per month.
2. Slack
Slack is mainly used as a team communication tool, but it can also be a handy, no-frills project management tool for simpler projects. It allows teams to have grouped and private chats, create project-specific channels, share files, and check in on workflows.

Amongst Slack's many integrations are Google Drive, Asana, and Dropbox. These integrations help make file sharing easier for your team.
How much is Slack for Nonprofits?
Slack's Standard and Plus plans start at $6.67 USD and $12.50 USD per user per month, respectively. Eligible nonprofits can receive an 85% discount on either plan.
3. Google Workspace
Chances are you're already familiar with using Google Workspace's tools (Gmail, Google Drive, Google Calendar, etc.) for personal use, but did you know you could also use them to manage your team's projects? Google Workspace is excellent for keeping documents centralized and accessible to your nonprofit's team, and for real-time collaboration and editing.

Teams can schedule meetings and events and track deadlines using shared calendars. You can create custom email addresses for specific departments or projects. You can use Hangouts for instant communication and Drive for creating shared documents, spreadsheets, and presentations, as well as storing other files with shared access.
How much is Google Workspace for Nonprofits?
Google Workplace is FREE for eligible nonprofit organizations.
4. Asana
One of the best-known project management-specific software, Asana is great for managing multiple ongoing, complex projects and programs at your nonprofit.

It keeps everything project-related in one place, maps them out step-by-step, and allows users to move items around in a visually intuitive way. It displays tasks, due dates, assignees, and statuses so that team members can stay in the loop.

Asana also provides a timeline overview and a calendar that reflects all users' timelines and real-time updates with completion percentages. The software allows users to create automation rules, such as always prioritizing specific tasks.
How much is Asana for Nonprofits?
In addition to a free basic plan available to all organizations, Asana offers a 50% discount for their business and premium plans to eligible nonprofit organizations.
5. Trello
Trello is an excellent tool if you are a visual team used to working with whiteboards and, yes, sticky notes. It's designed to look and function exactly like a digitized corkboard, where you can move task cards around to reflect current workflows.

You can label and categorize tasks assigned to various users and move them into different customizable lists such as "ongoing" or "completed."
Manage Your Nonprofit Communications with this FREE Content Calendar
Use this content calendar and planner to improve your content marketing efforts, tell your impact stories, and engage more donors.
6. Teamwork
Teamwork helps nonprofits plan, collaborate, deliver, and report on various multi-step projects. The software focuses on team communication and centralized storage. Its portfolio feature shows an overview of all your ongoing projects so that you can quickly spot overlaps or roadblocks.

From its board view, you can see the workflow for specific projects, plus it has a handy timer app for tracking deadlines and the amount of time spent on tasks. It offers Gantt Charts, task lists, a calendar, and various options for assignee permissions and privacy options.
How much is Teamwork for Nonprofits?
Teamwork's free version is available for teams with less than five users. The paid version starts at $10 USD per user per month. Eligible nonprofits can contact Teamwork's sales team to receive a discount.
7. Notion
Notion is a digital workspace designed for teams and individuals to write, plan and collaborate.

With Notion, you can break down projects into tasks assigned to users and reflect their status. Notion has a feature for writing and uploading notes and documents, a knowledge base that acts as an internal help center, Kanban boards, a calendar, and task lists to manage your projects and workflows.
How much is Notion for Nonprofits?
Notion's team plan, which is usually $8 USD per user per month, is free for eligible nonprofit organizations. To find out more about this notion's nonprofit discount, fill out this form.
8. Basecamp
Basecamp allows teams to break down projects into tasks, checking them off as completed.

You can create, modify and assign to-do lists to various team members, and users can communicate with one another via message boards, direct messages, or group chats. It also offers scheduling, storage, notification, and reporting features.
9. Monday.com
Monday.com focuses on teamwork transparency, reflecting current workflows, deadlines, and completion statuses. It provides a visual board with customizable templates and multiple integrations. It is great for team accountability, with users able to track each other's workflows.
How much is Monday.com for Nonprofits?
Monday.com is available for $33 USD per month but eligible nonprofits can receive a discount by filling out this form.
10. Wrike
Wrike is a project management software designed for tracking, collaborating, and reporting on projects. Users can create Gantt Charts and customizable dashboards to view project progress and roadblocks easily. It also allows users to track budgets and deadlines, and the software creates insights and reporting for teams to understand their workflows better.
How much is Wrike for Nonprofits?
Wrike has a free version for teams of five or fewer. Paid plans are available from $9.80 per user per month.
10. Wrike
Wrike is a project management software designed for tracking, collaborating, and reporting on projects. Users can create Gantt Charts and customizable dashboards to view project progress and roadblocks easily. It also allows users to track budgets and deadlines, and the software creates insights and reporting for teams to understand their workflows better.
With so many project management options out there, it is important for you to choose one based on your nonprofit's operational needs and budget. With Keela's all-in-one CRM, you can enjoy project management features that are specifically designed to support nonprofit projects, run fundraising campaigns, secure donations, delight donors, and make better data-driven decisions.
Manage Your Team's Tasks and Deadlines Using Keela
Watch this video to get a glimpse of how Keela's all-in-one CRM system can help to boost your nonprofit team's productivity and efficiency.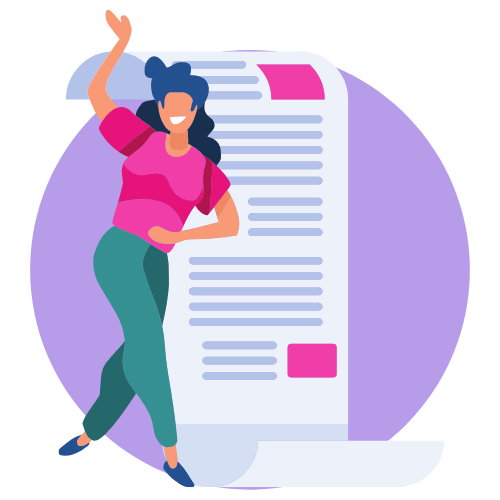 Get Your SWOT Analysis Worksheet
This worksheet includes a simple how-to guide, an example tailored to the nonprofit sector, and
a template to help you conduct
your own SWOT Analysis.